I love the festive colors, glittering lights, delicious food and overall joyous excitement and anticipation of the Christmas season! The last two weeks of December I wish for at least one day of snow where everything is transformed into a North Pole-esque winter wonderland. I am in a beautiful evergreen setting hoping to summon a magical holiday snowfall in this adorable pom-pom "snowball" skirt!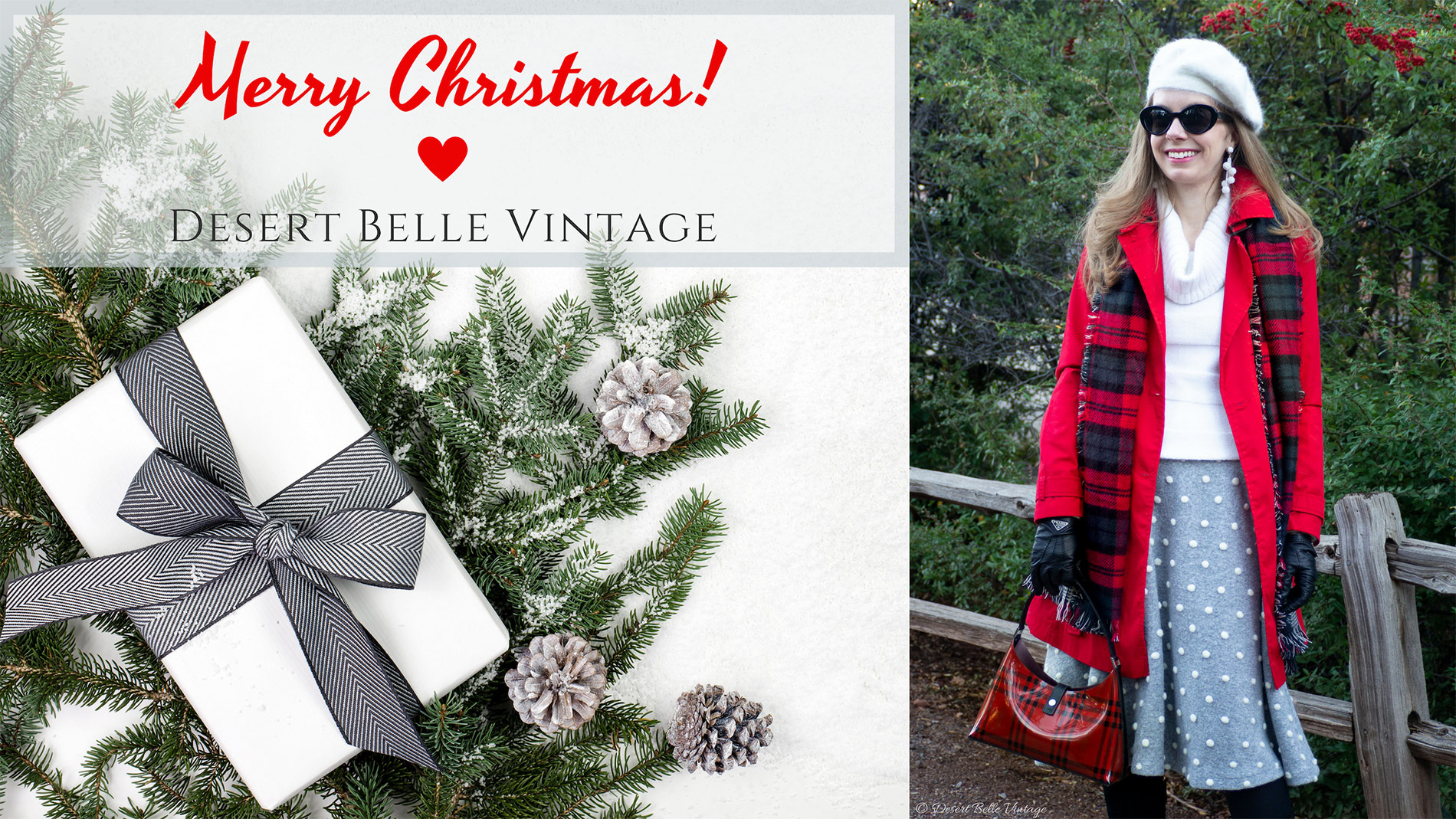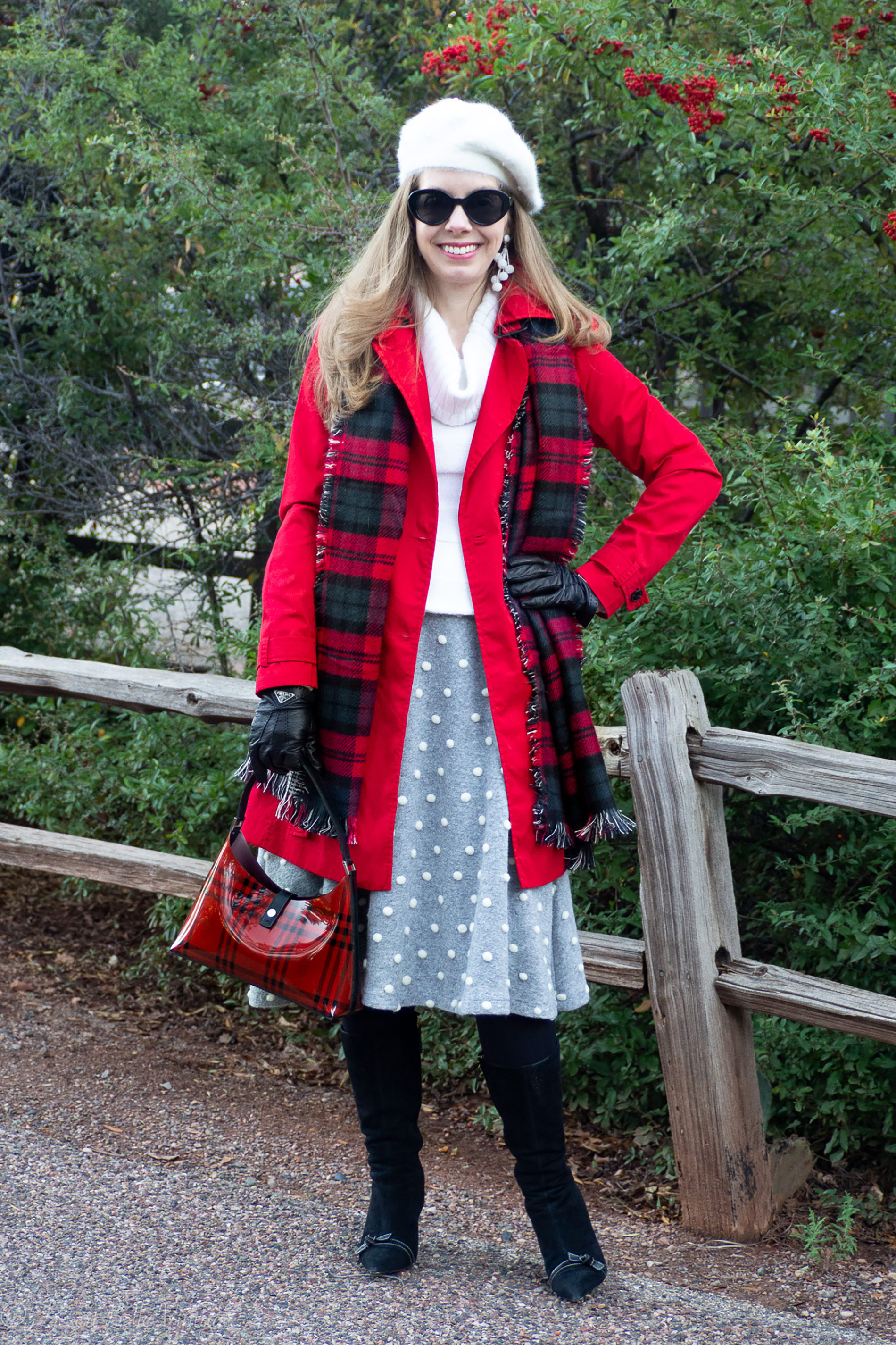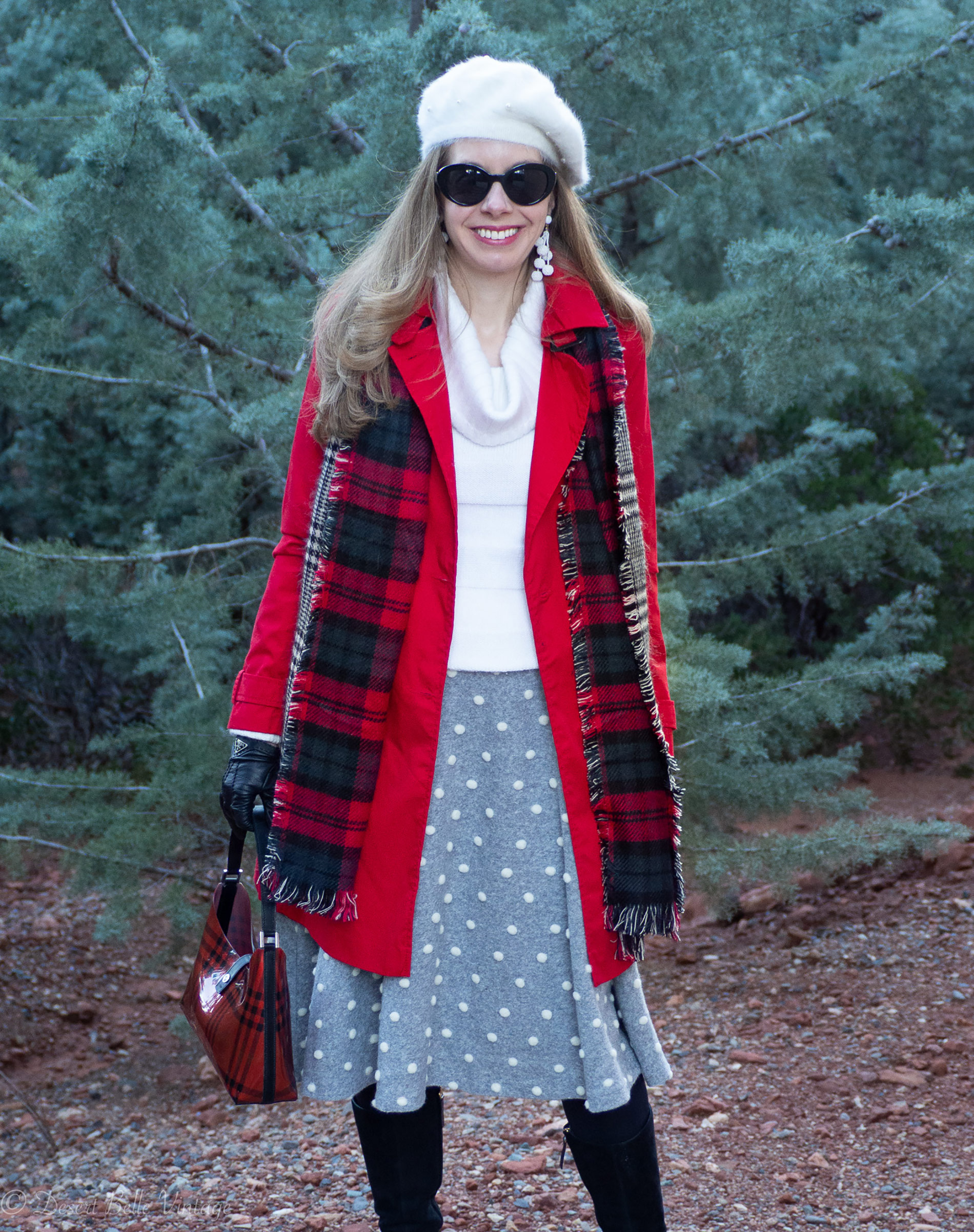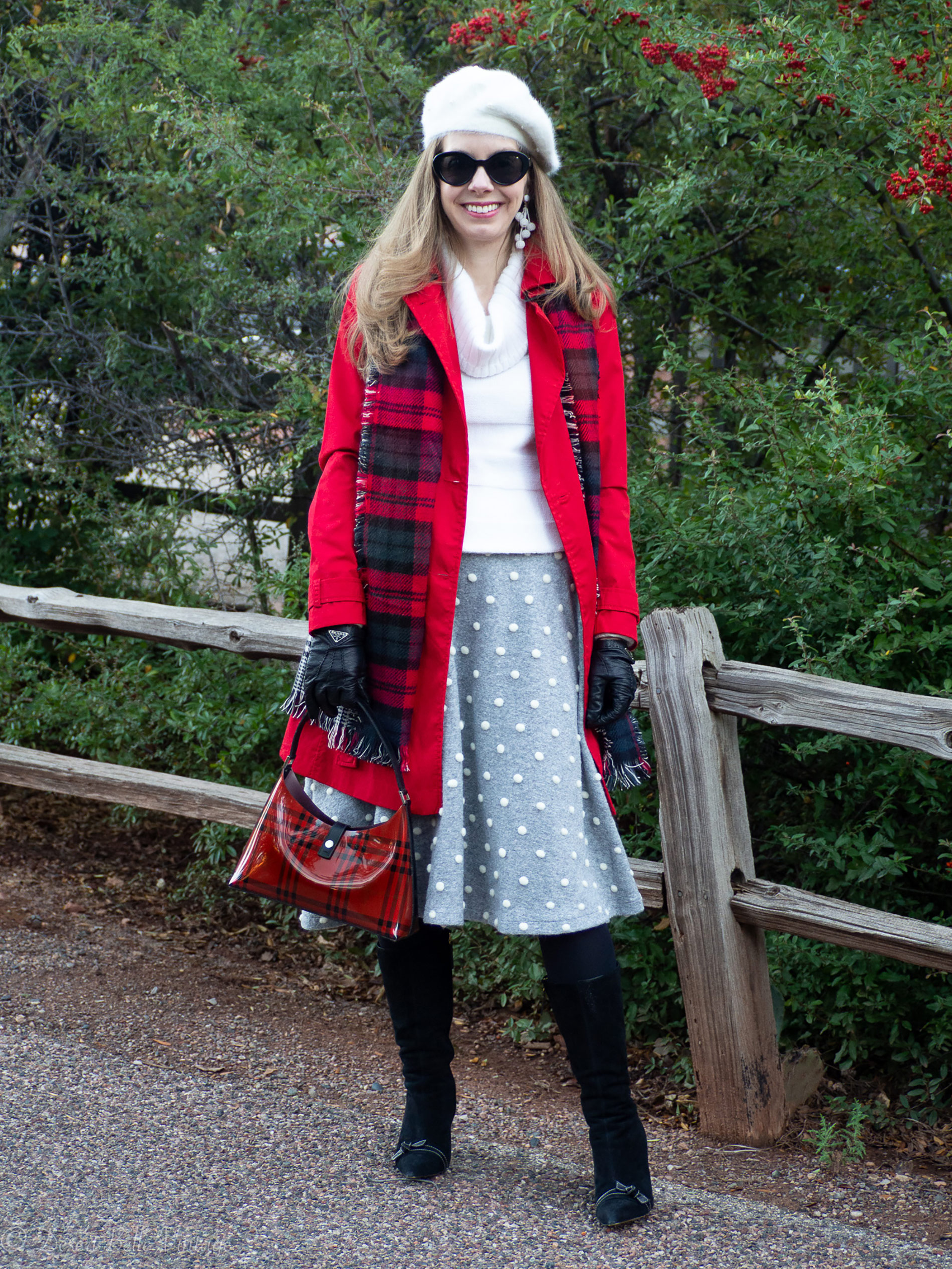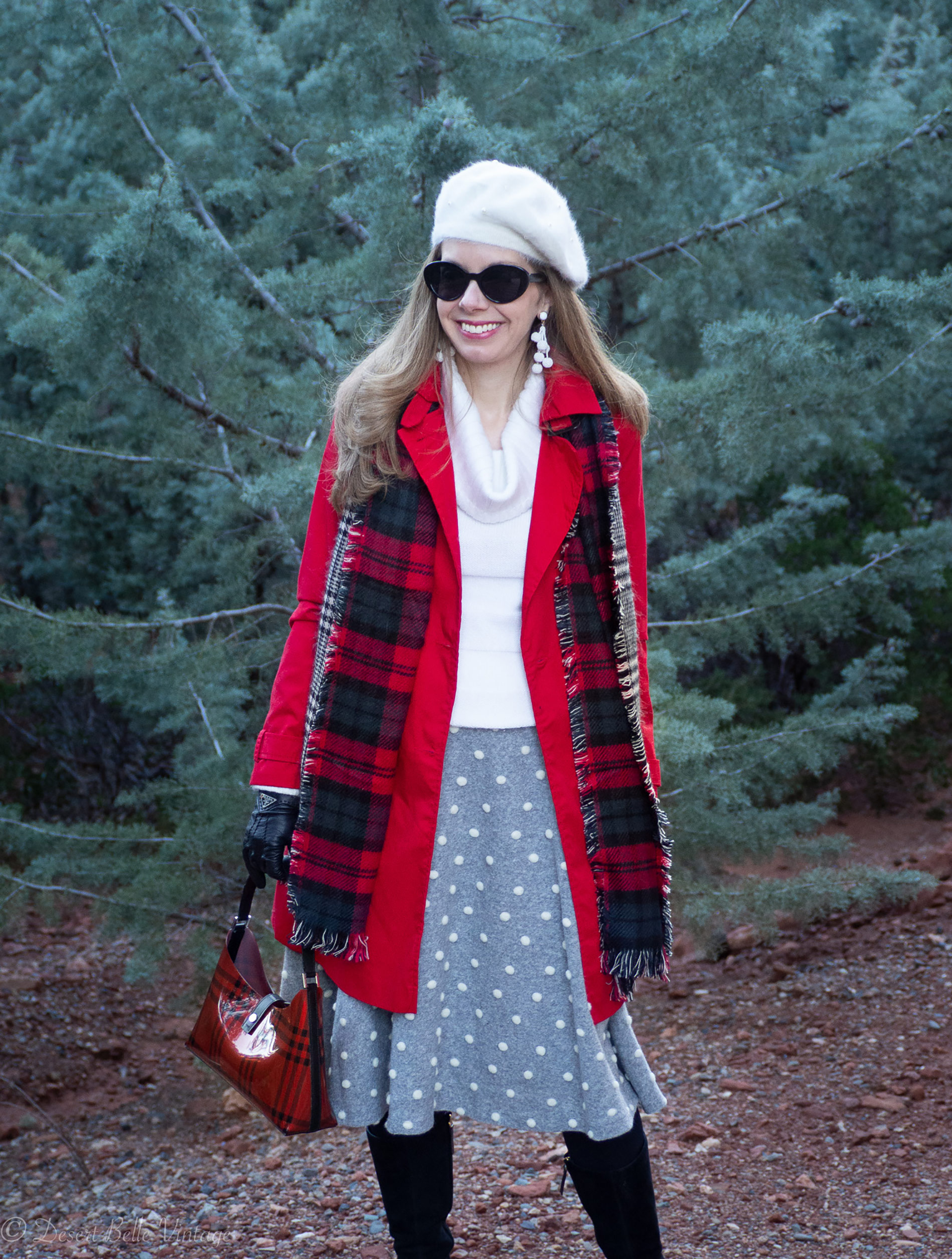 Skirt: Anthropologie, Brand: Maeve (sold out). Sweater: DKNY (past season). Red Trench: Stradivarius (past season). Boots: Kate Spade (over 10 years old). Tights: Vintage. Bag: Burberry (close to 20 years old – almost vintage!). Beret: unlabeled. Scarf: Nordstrom BP. (sold out). Earrings: BaubleBar (past season).
It is important to note that I am not affiliated, associated, authorized, endorsed by, or in any way officially connected with any of the designers (or any of their subsidiaries or affiliates) featured in this post or anywhere on the Desert Belle Vintage site. This blog contains my opinions and does not reflect the opinions of any featured businesses.