A cheerful holiday outfit that makes me smile! This skirt's rich, vibrant merry plaid has all the colors of the season, and I adore the charming self-tie bow at the waist! Bows are a must for the holiday season. They remind us of prettily wrapped packages! I paired a cozy, black vintage cashmere turtleneck, gold leather clutch and bright red pumps and beret with the ensemble. Elizabeth Cole's glittering red, green and gold rhinestone present statement earrings are the perfect pièce de résistance to finish this festive look.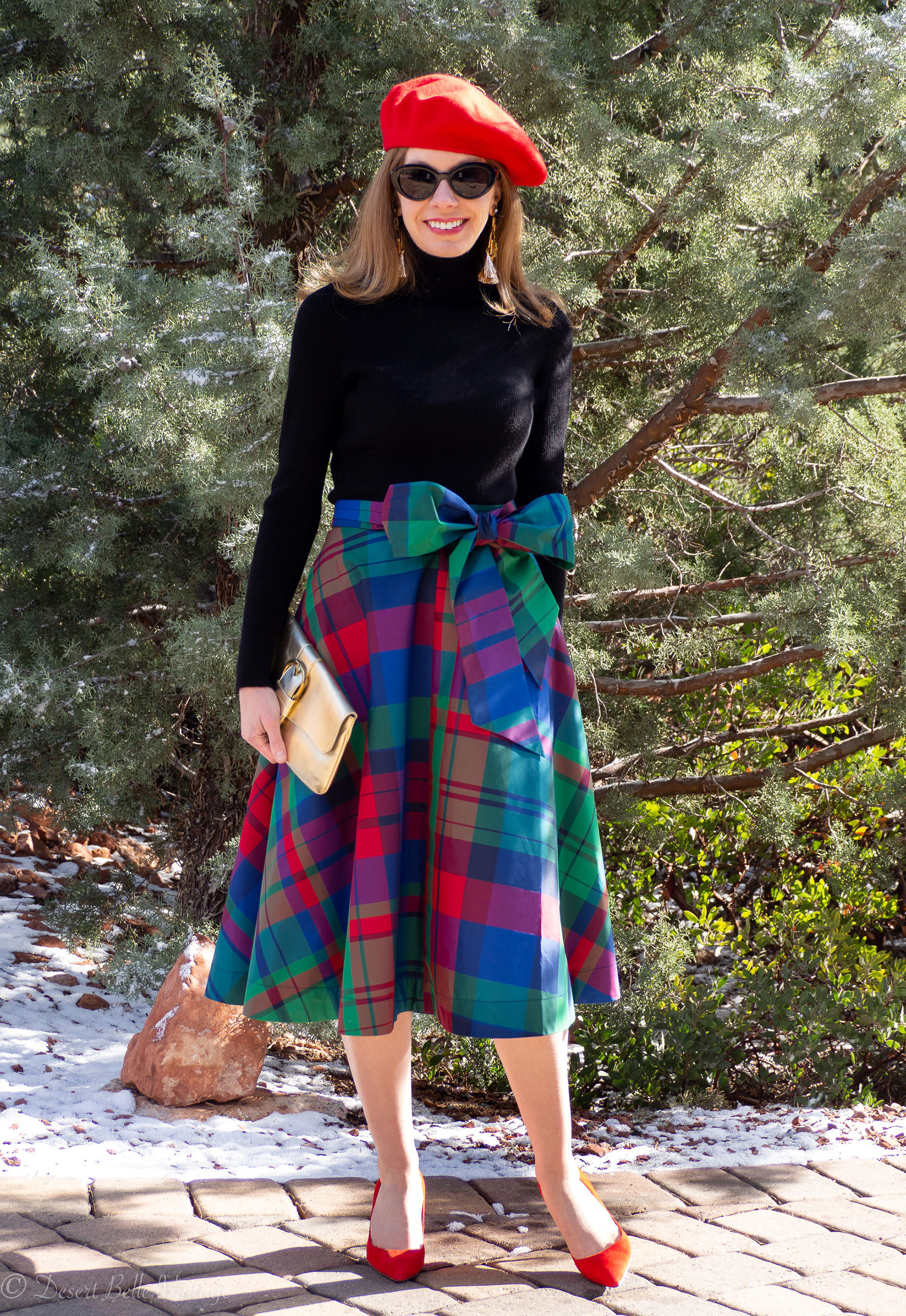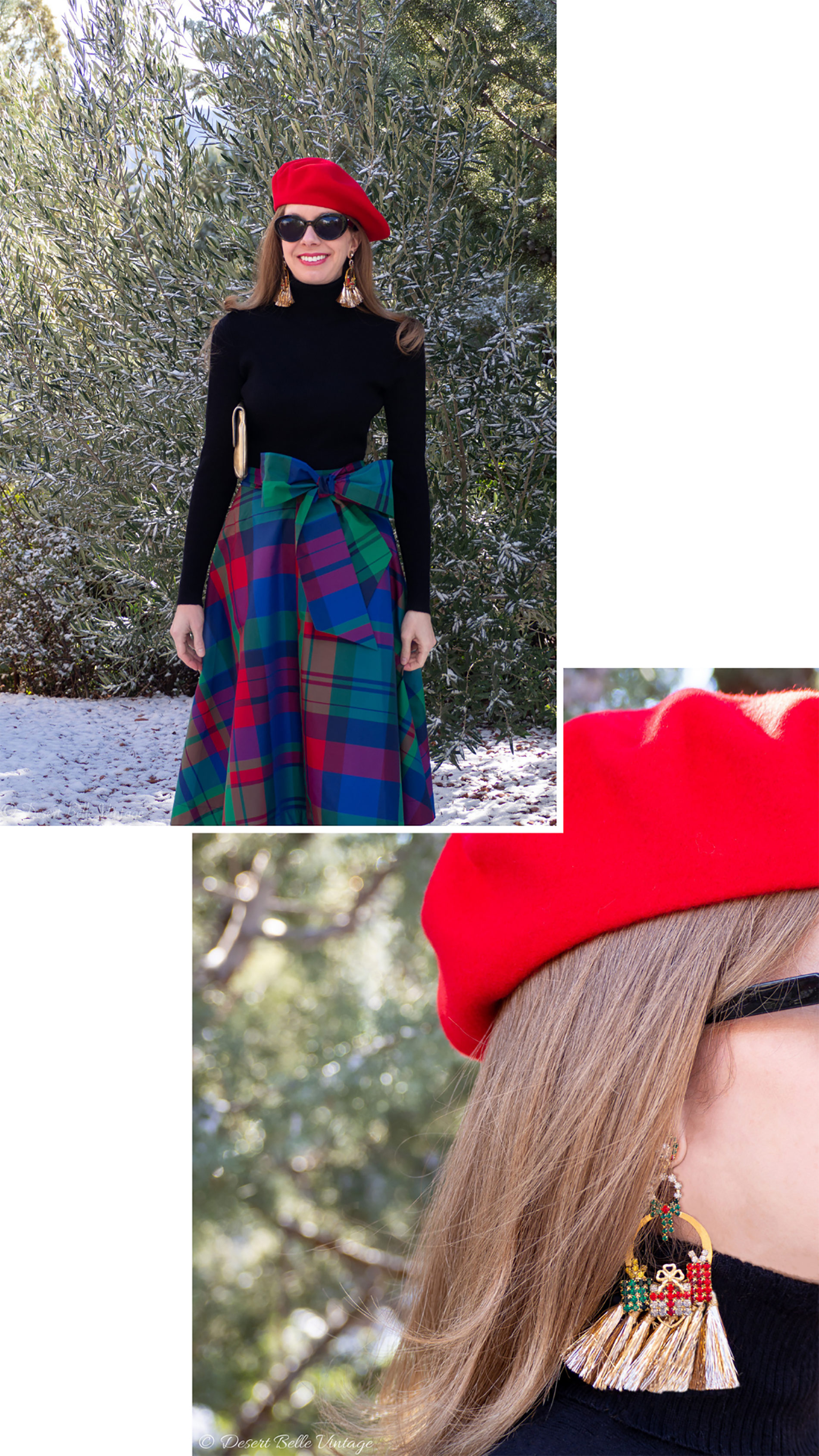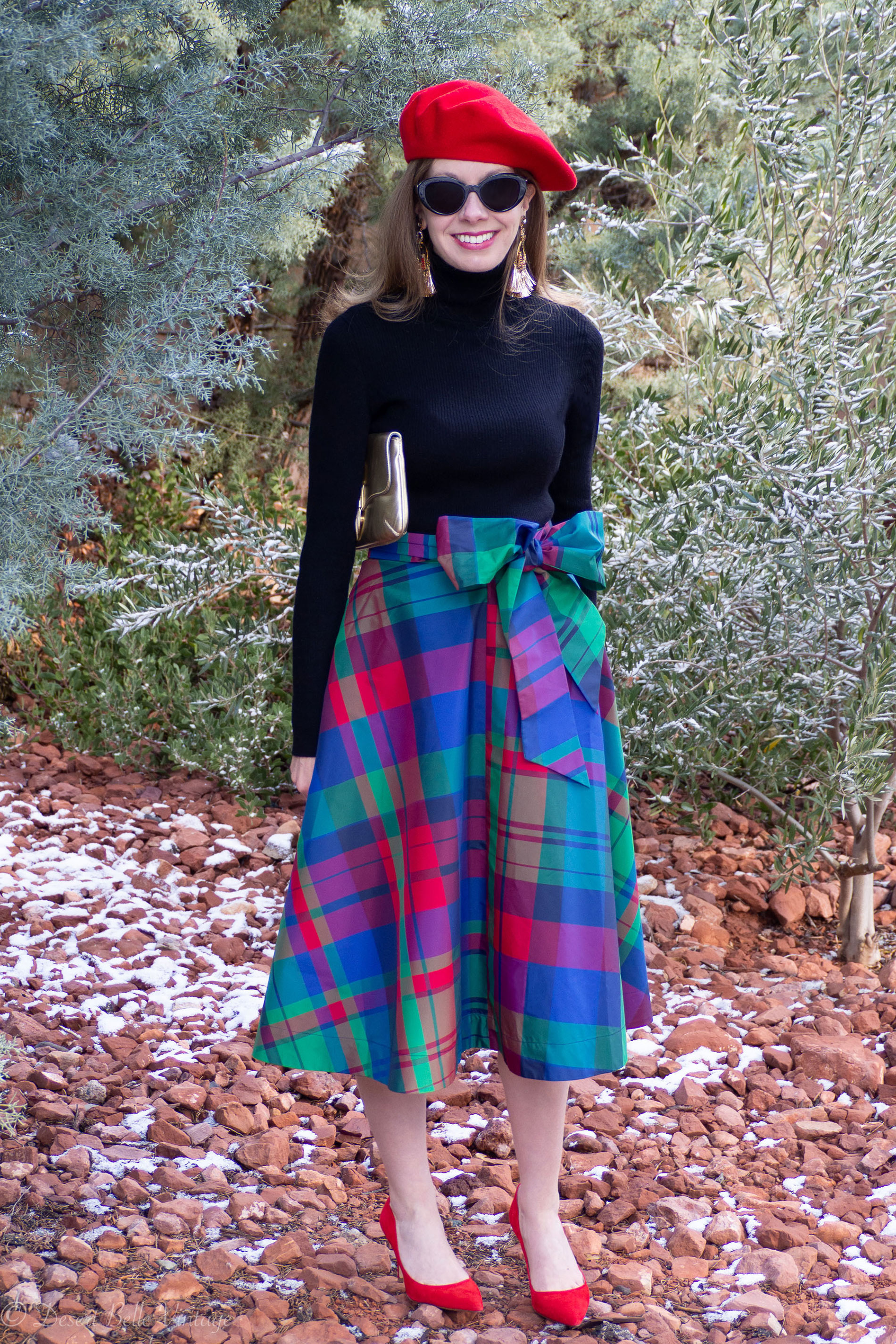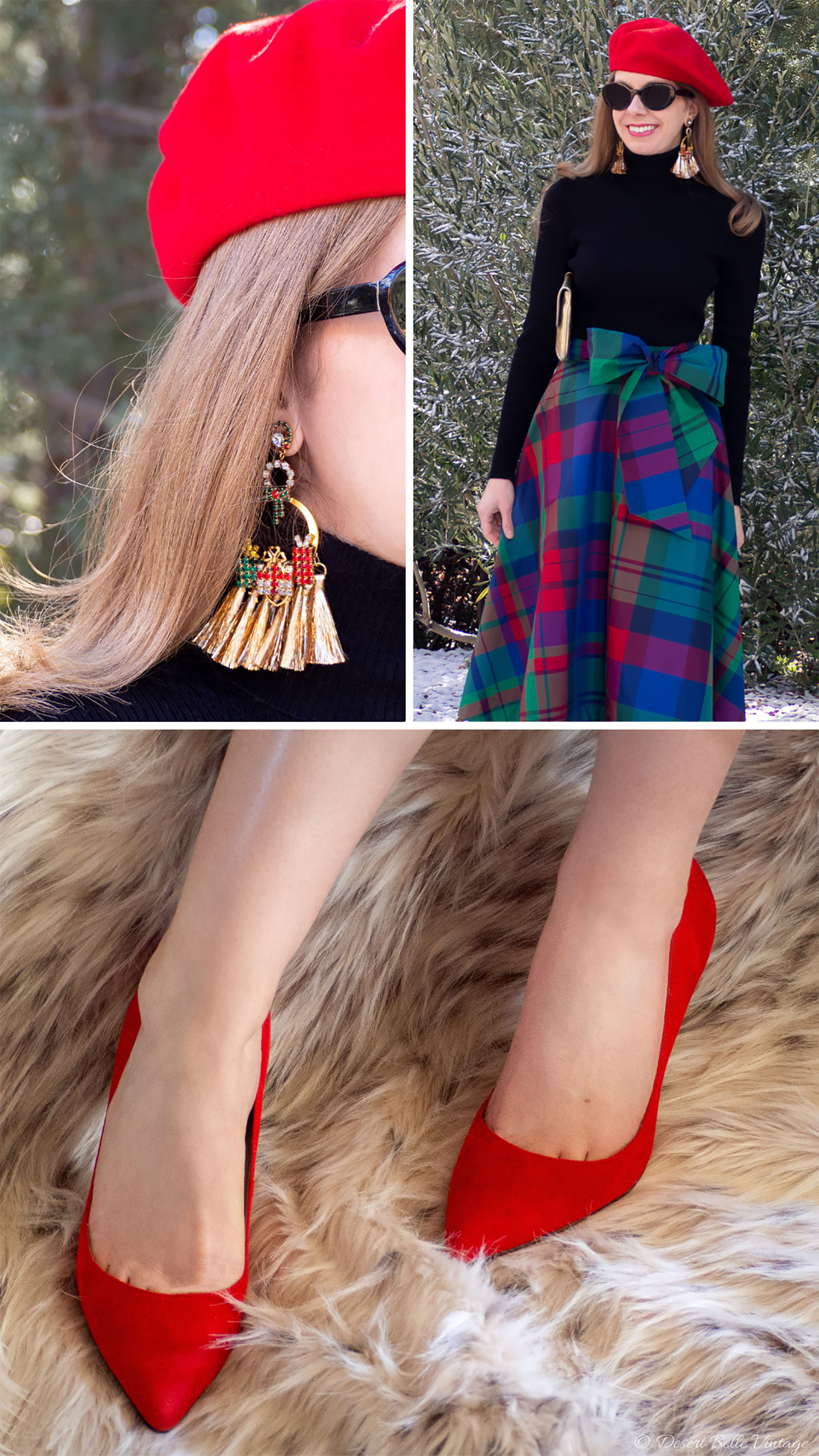 Skirt: Anthropologie, Brand: Maeve. Sweater: Vintage cashmere (so warm!). Earrings: Elizabeth Cole Beret: J.Crew (past season). Pumps: Ann Taylor (past season). Clutch: Christopher Kon (over 10 years old).
It is important to note that I am not affiliated, associated, authorized, endorsed by, or in any way officially connected with any of the designers (or any of their subsidiaries or affiliates) featured in this post or anywhere on the Desert Belle Vintage site. This blog contains my opinions and does not reflect the opinions of any featured businesses.