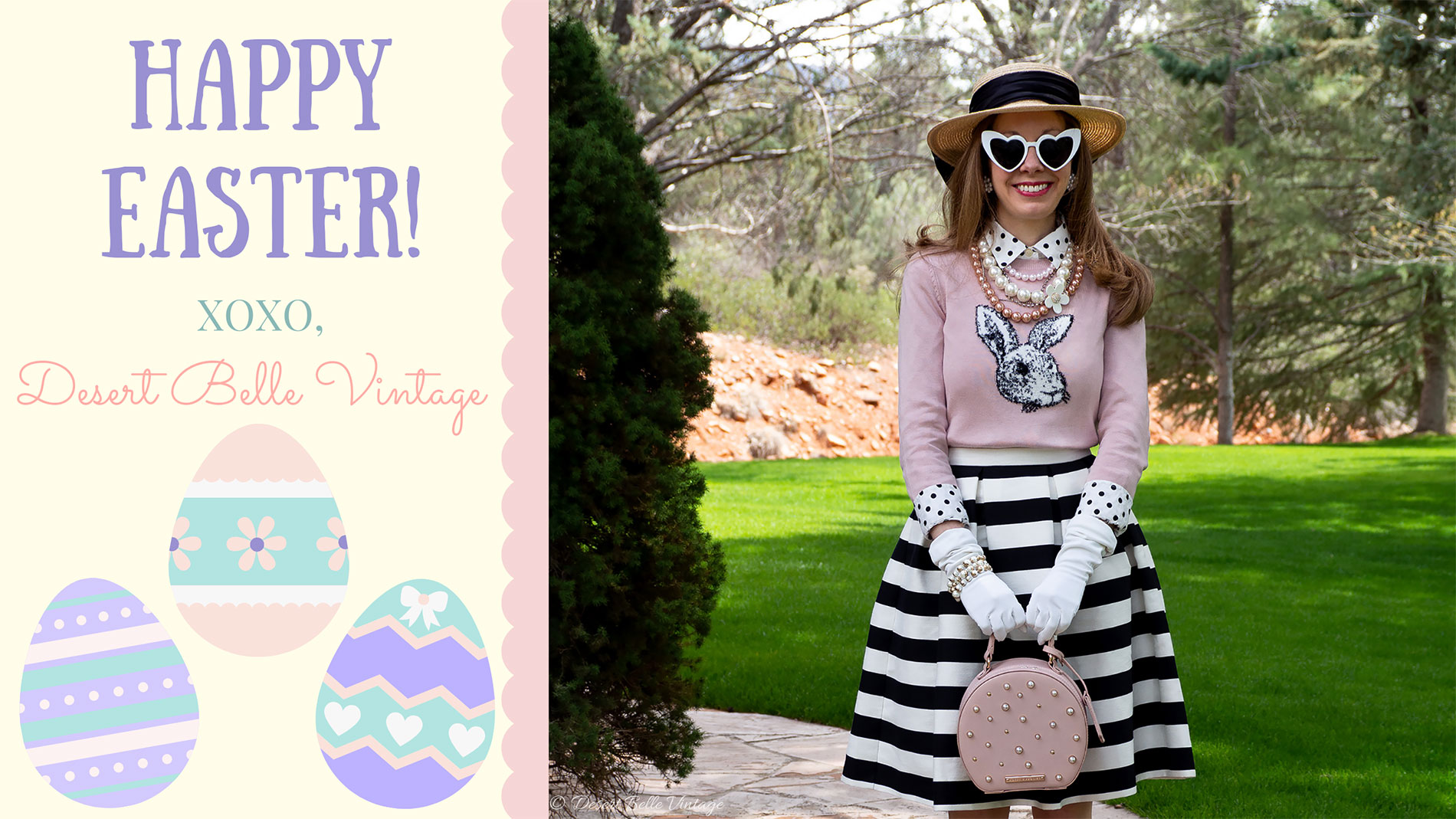 I hope you are enjoying a beautiful Easter weekend! I love the Easter season! It is a glorious time of year. Days are getting longer, colorful flowers are in exquisite bloom and the songbirds sing cheerfully now that spring is here.
Before I share the complete 2019 Desert Belle Vintage Easter picture album and full details of this year's outfit….
Desert Belle Vintage Shop Update
I am thrilled to report that I am having great interest in the soon-to-be-opened Desert Belle Vintage Shop. I am busily at work to open the Shop Friday, May 31st.
Regarding questions I have had regarding shopping in the Desert Belle Vintage Shop: Once the Shop is open, items will be listed one at a time in small-batch, select groups that will be offered for sale on a first come, first served basis. My focus is not on quantity but quality. There will not be a shopping cart on the Desert Belle Vintage Shop site! Please either click the "Email to Purchase" button in an item's listing or email me at orders@desertbellevintage.com to adopt your vintage item of choice and have a secure email invoice generated. Emails will be answered and responded to and (as previously mentioned) clothing therefore sold on a first come, first served basis. All further details regarding online buying through the Shop are of course included in the site's Terms & Conditions. Please do not hesitate to contact me with any questions you might have.
I am excited about the launch of the Desert Belle Vintage Shop! Below is a spring themed picture collage of some dresses from the Desert Belle Vintage collection. Various dresses in these pictures will be for sale in the months ahead through the Desert Belle Vintage Shop. Stay tuned!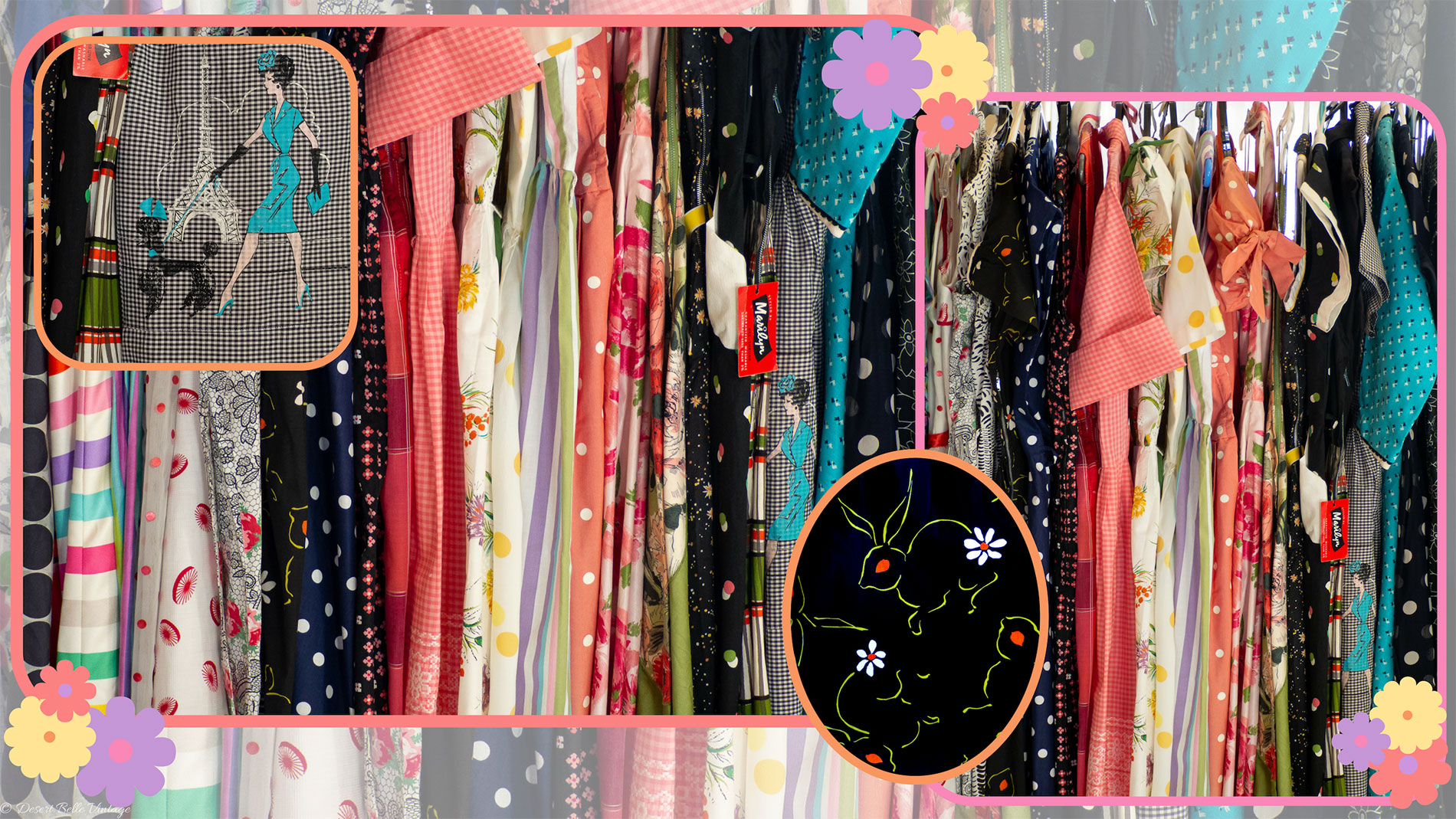 And now…
Desert Belle Vintage Easter 2019
I styled a egg-ceptionally fun Easter outfit for this year! The inspiration for this year's look was an adorable pink bunny sweater that I purchased at a Target Designer Collaboration (Victoria Beckham x Target) back in the spring of 2017. As all fashionistas that love a good bargain know, Target's Designer Collabs offer stylish limited edition clothes and accessories at super affordable prices.
I decided to pair the bunny sweater with playful black and white patterns (stripes and polka dots) to accentuate the black and white "fur" of the bunny and to allow the pink of the sweater to really pop off the black and white color palette. I finished the look with a multi-strand pearl necklace complete with large white daisy, pearl cluster earrings, pearl bracelet, pearl embellished pink bag, hat, heart sunnies and of course gloves. This outfit is elegantly chic, très feminine, enjoyable to wear and (most importantly) perfect for Easter!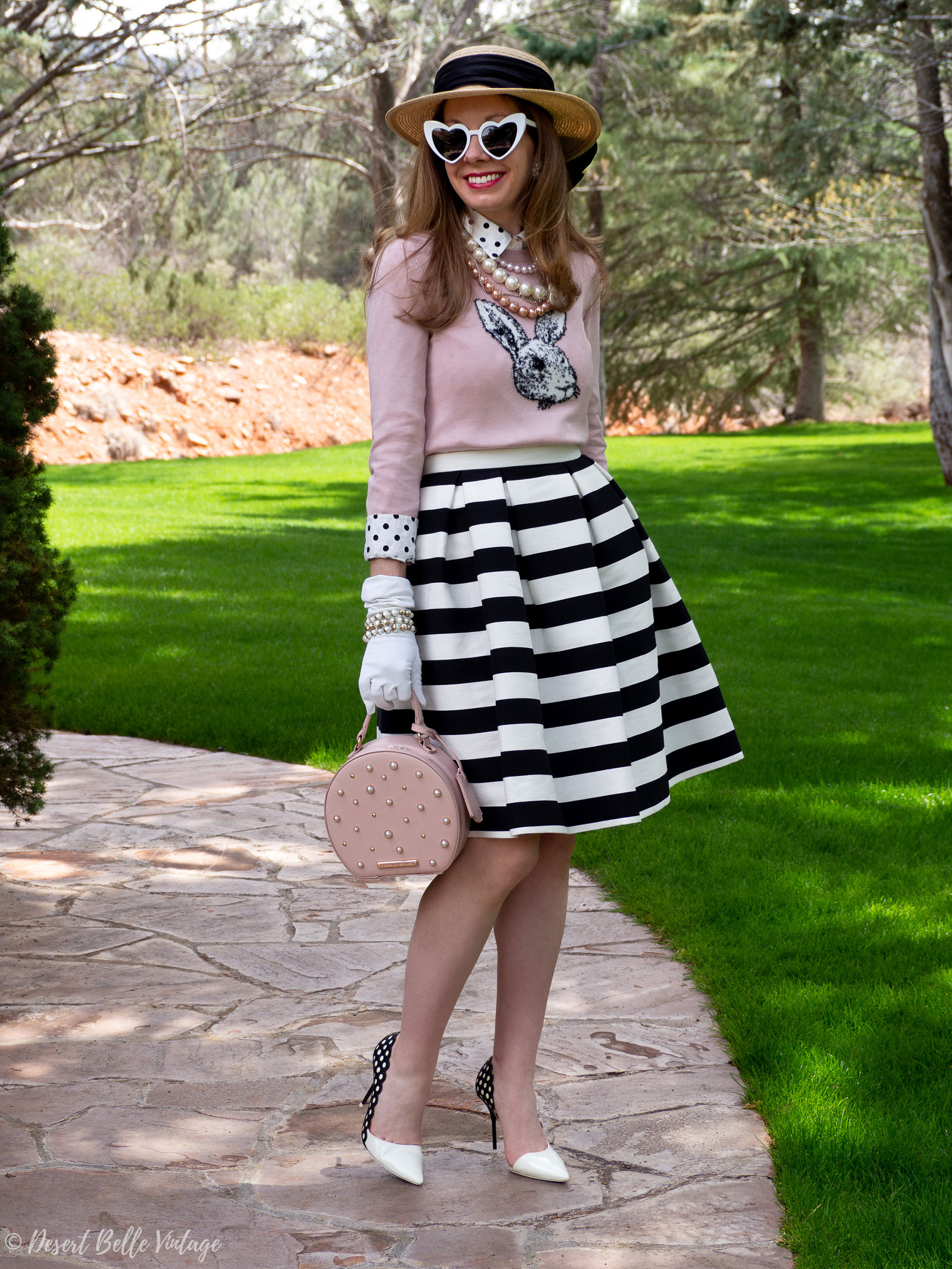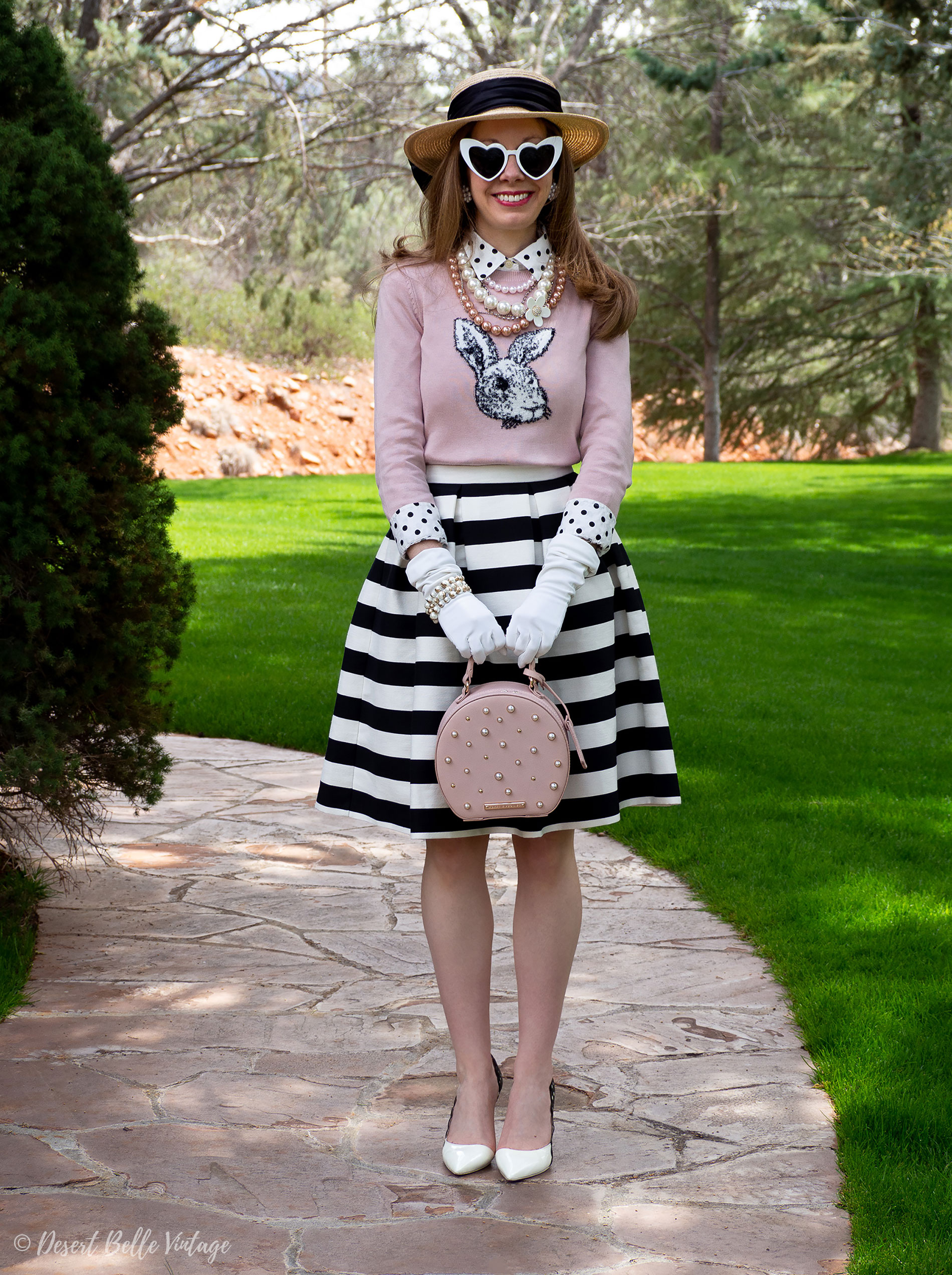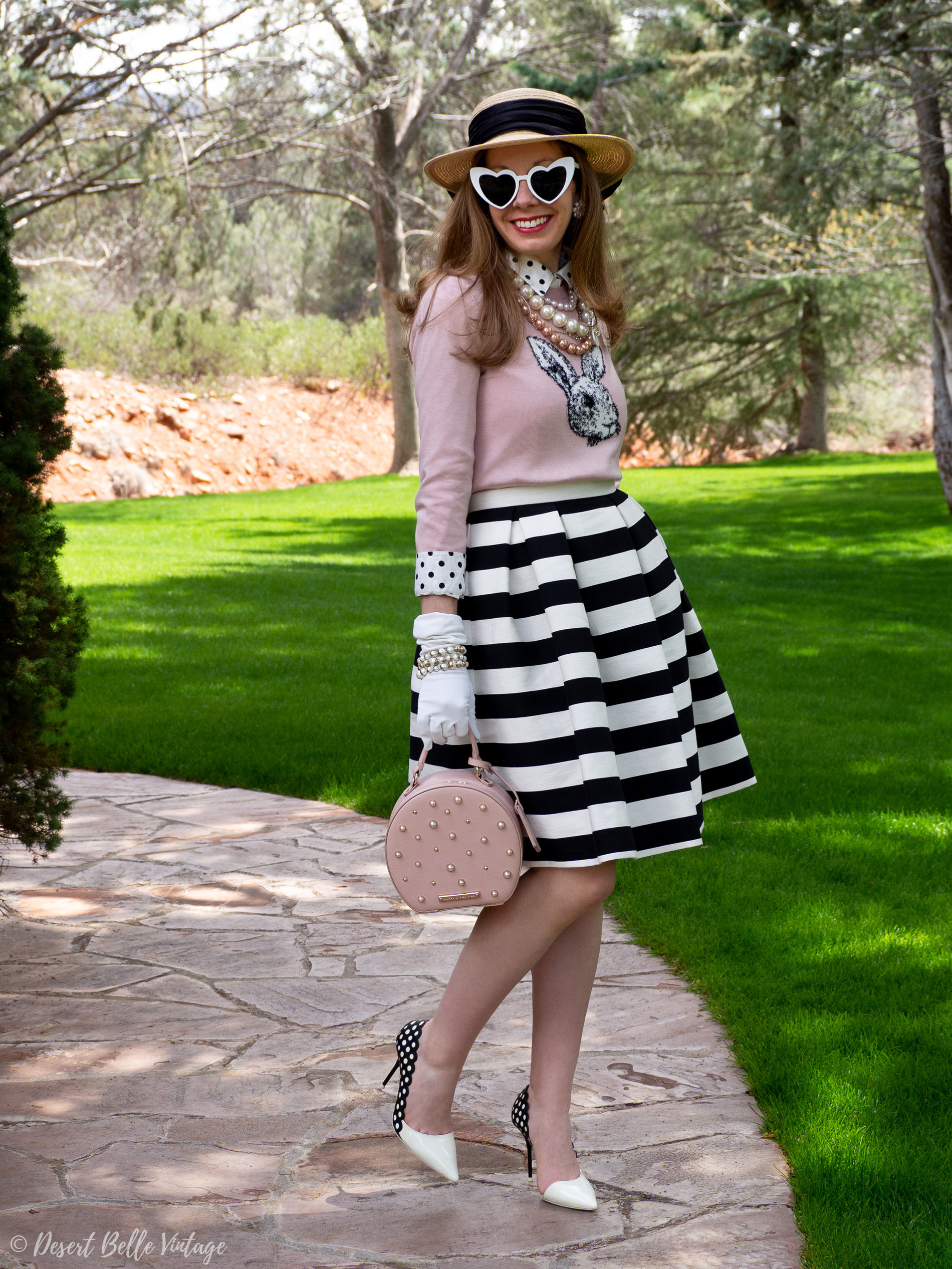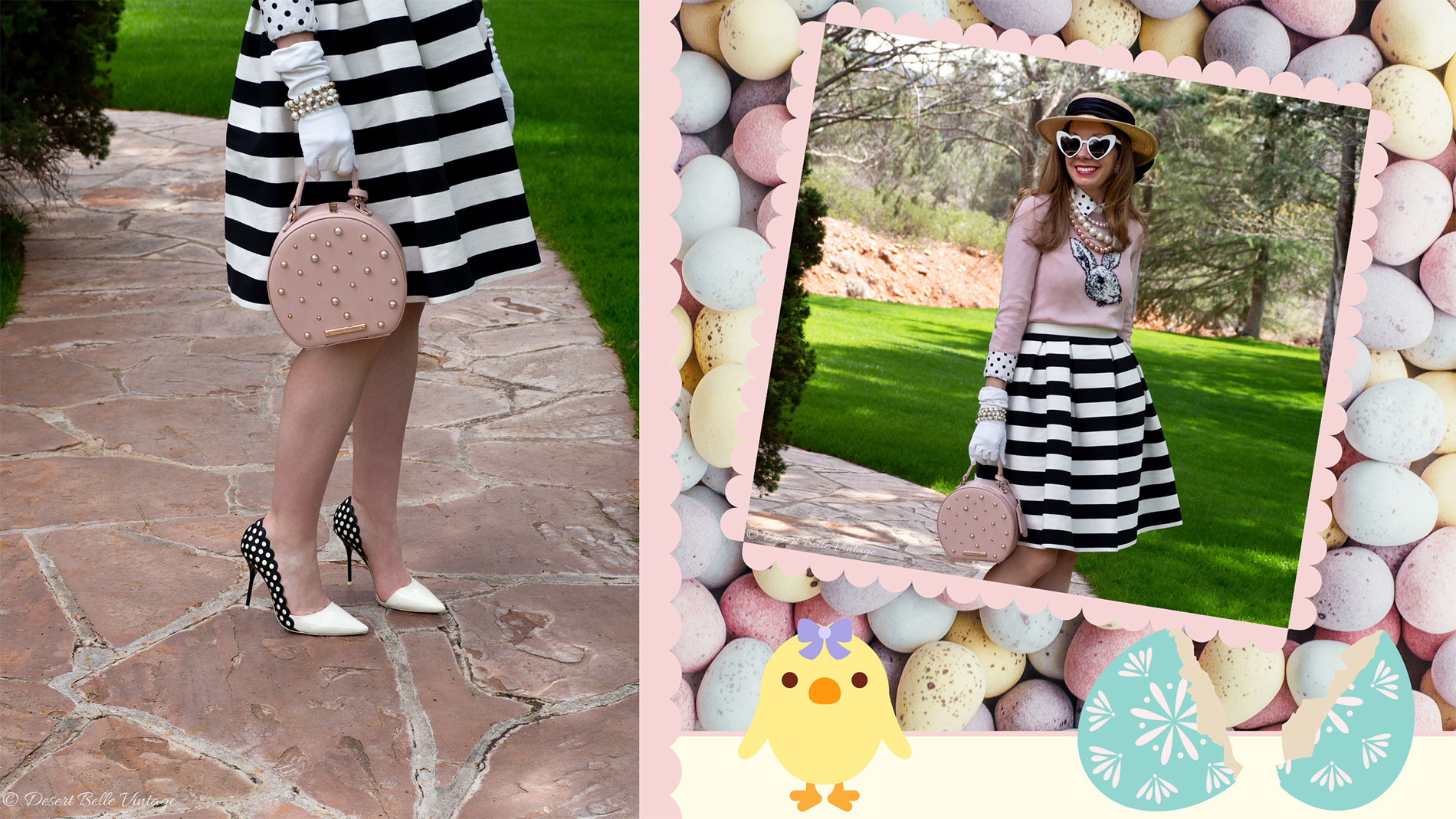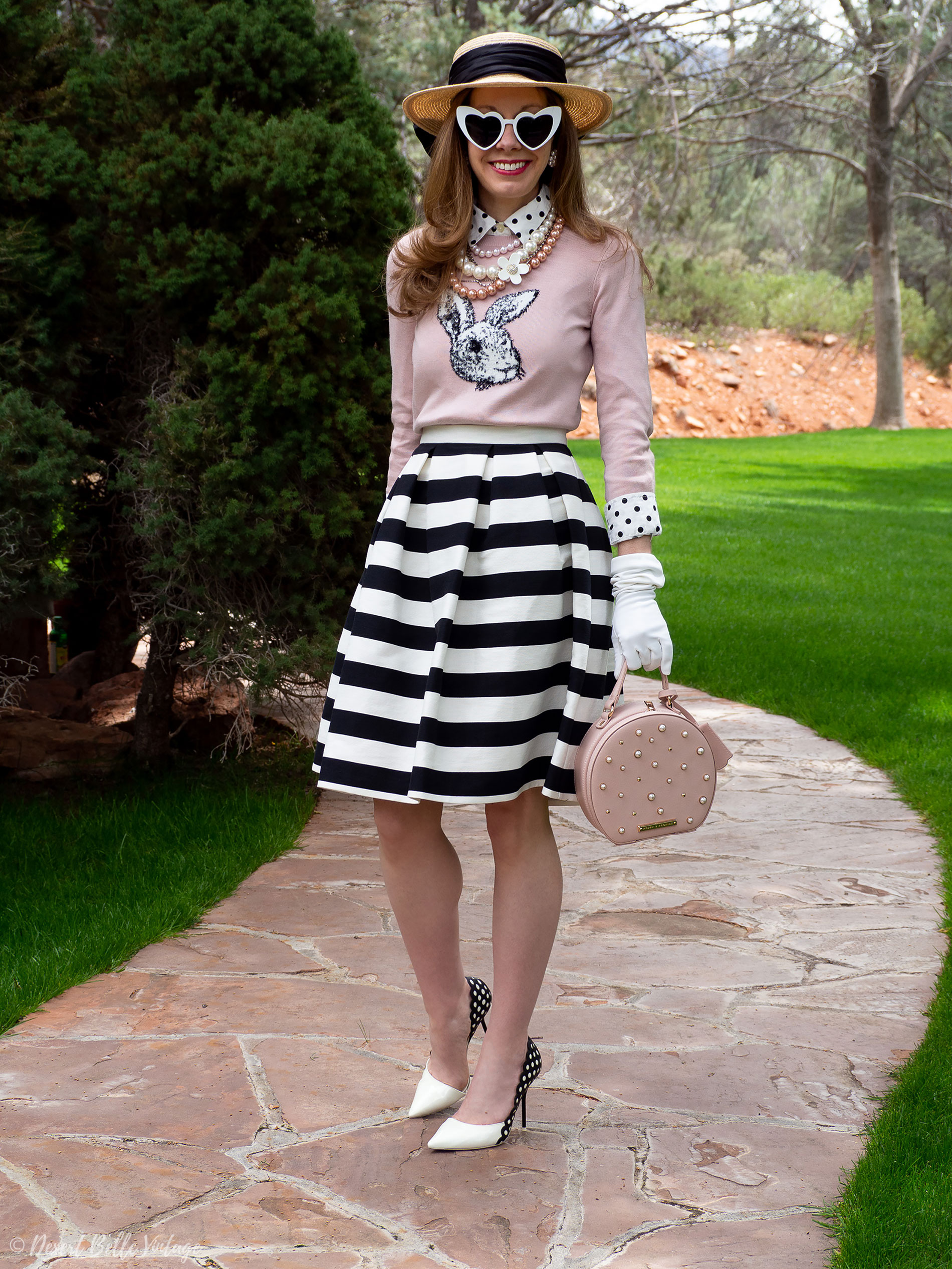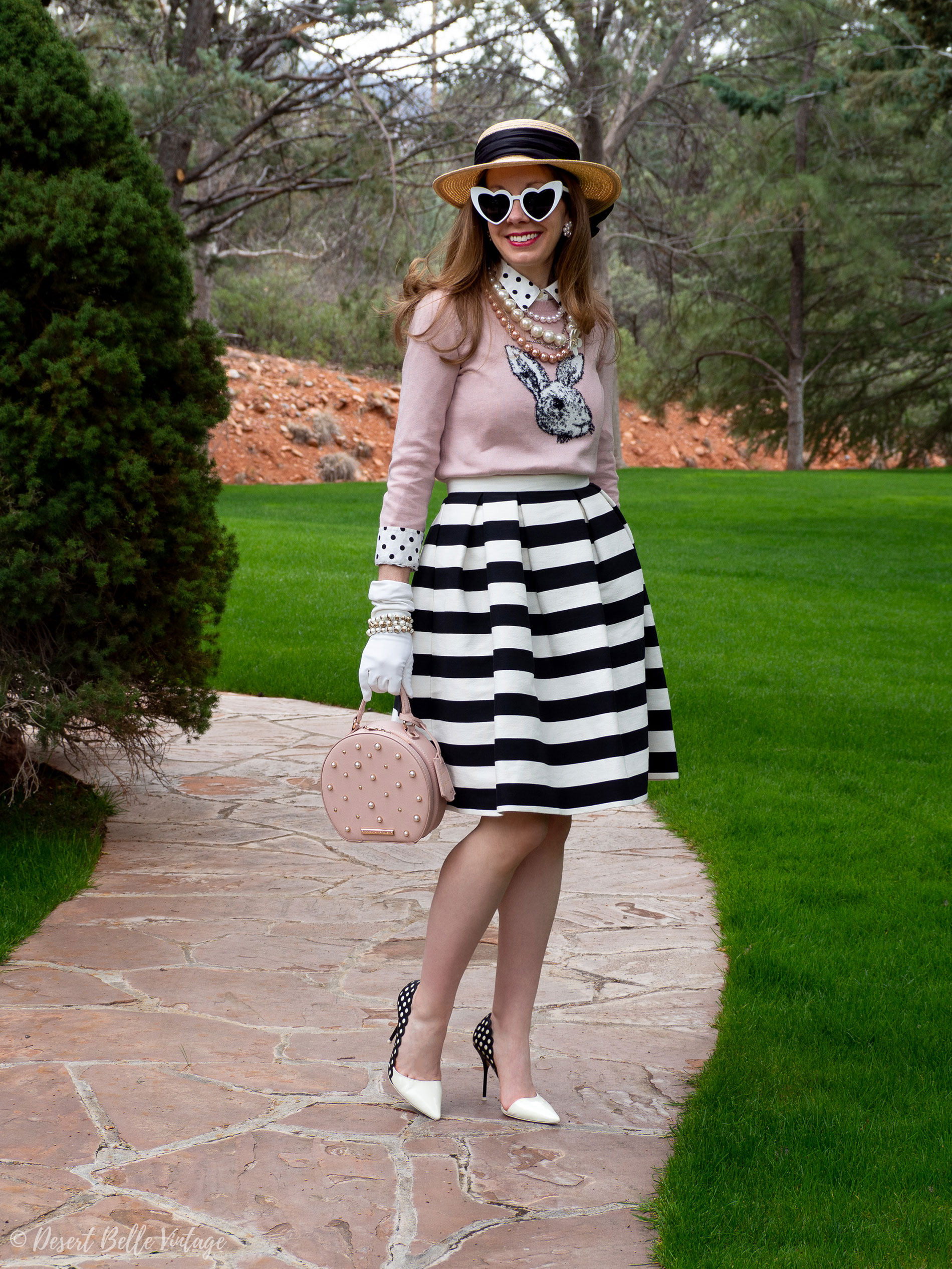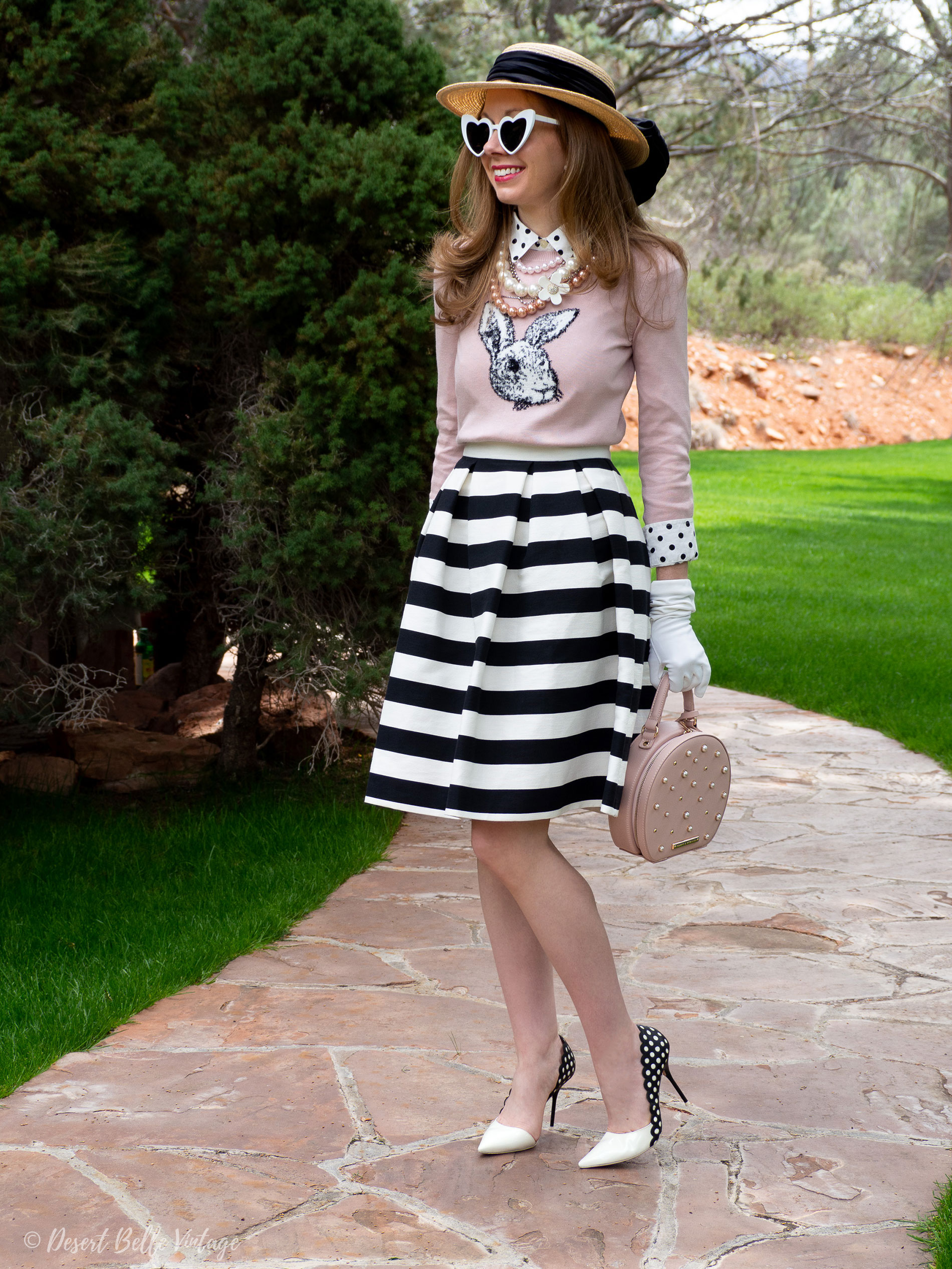 Bunny Sweater: 2017 Victoria Beckham for Target (Sweater from Girls' Collection). Striped Skirt: Warehouse (past season). Polka Dot Blouse: Joe Fresh (past season). Heels: Sophia Webster (past season). Purse: Poppy & Peonies. Hat: Eugenia Kim. Gloves: Vintage 1950's. Jewelry: Various designers (all past seasons).
It is important to note that I am not affiliated, associated, authorized, endorsed by, or in any way officially connected with any of the fashion designers or companies (or any of their subsidiaries or affiliates) featured in this post/series or anywhere on the Desert Belle Vintage site. This blog contains my opinions and does not reflect the opinions of any featured businesses.