I hope you are enjoying your November and all of the beauty this season has to offer! I am excited about this week's Thanksgiving festivities and enthusiastically looking ahead to Christmas. This month's Desert Belle Vintage Blog post features an outfit that officially puts me in the holiday spirit and has me Thanksgiving party ready!
Happy Thanksgiving from Desert Belle Vintage
I absolutely love the Thanksgiving holiday! There is no pressure for gifts. It is simply a time to reflect on one's blessings, take pleasure in the company of family and friends and of course savor a delicious meal. I hope that however you plan to spend the holiday you are surrounded by warmth, love, laughter, good cheer and excellent food!
I put together an outfit for this post that I describe as: "autumnal color meets Thanksgiving cheer plus a wink at Christmas to come." The skirt I am wearing in these pictures is a stunning vintage 1950's barkcloth "falling fall leaves" novelty circle skirt. Some of the leaves on the front of the skirt have incredible hand-stitched sequin and bead embellishments. I chose a fun red bow blouse and matching red beret for the look. For my handbag, I selected from my collection a vintage 1970's novelty magazine clutch. Vintage 1950's gold heels (they are so comfortable!), gold dangle earrings, statement sunglasses and a stack of vintage bakelite bangles complete the outfit.
I am ready for the holidays in this ensemble! Let the festivities begin!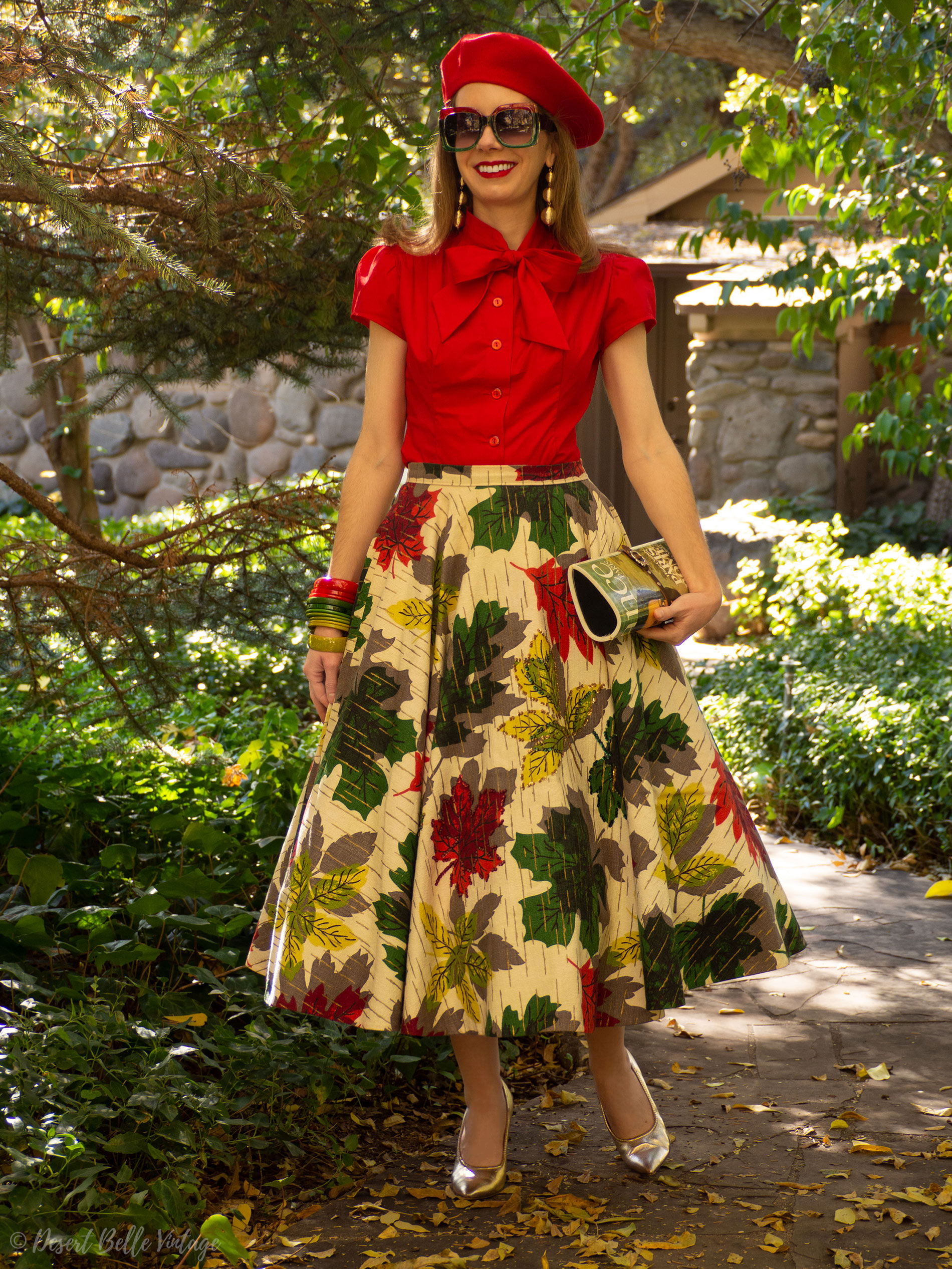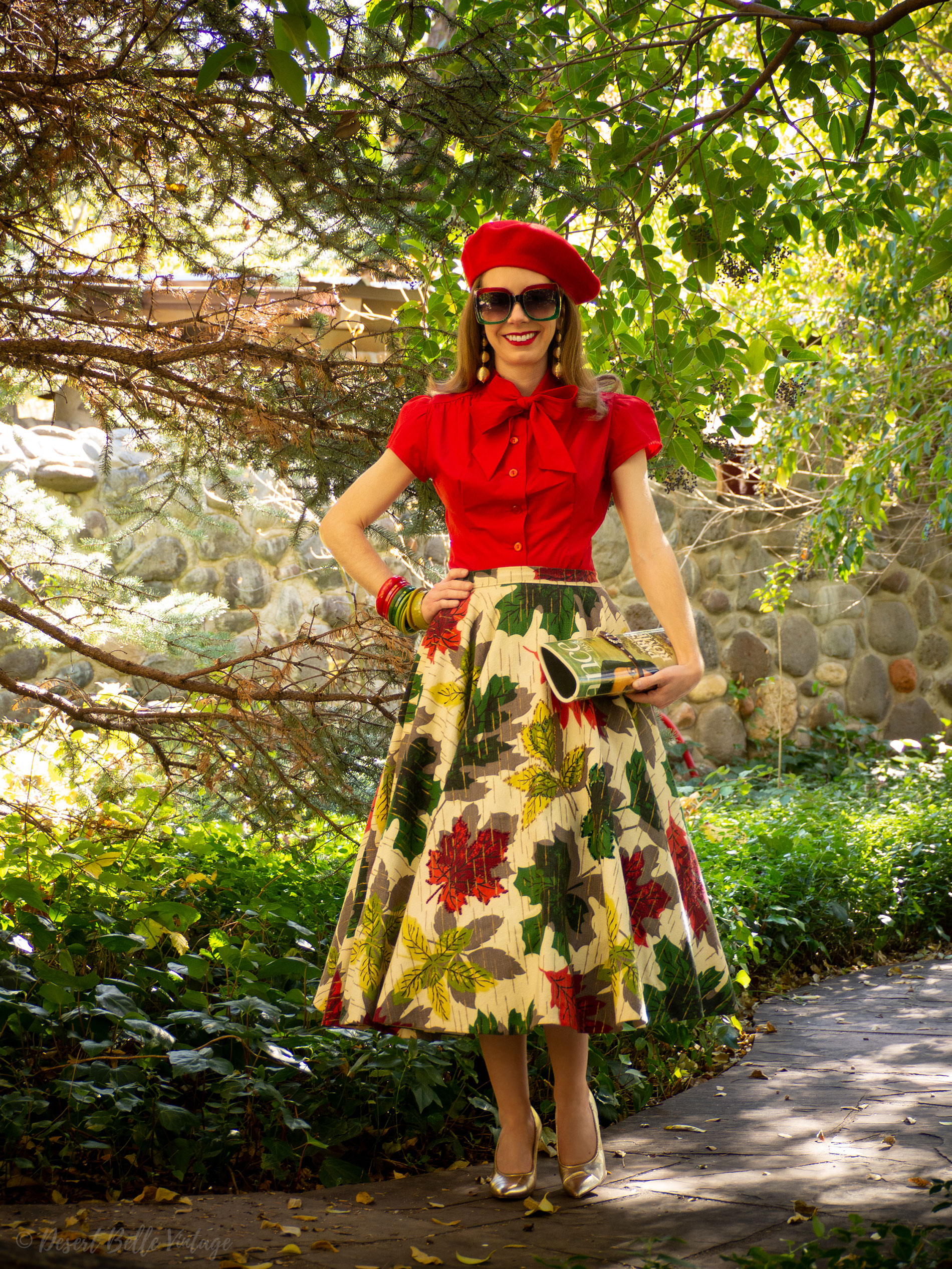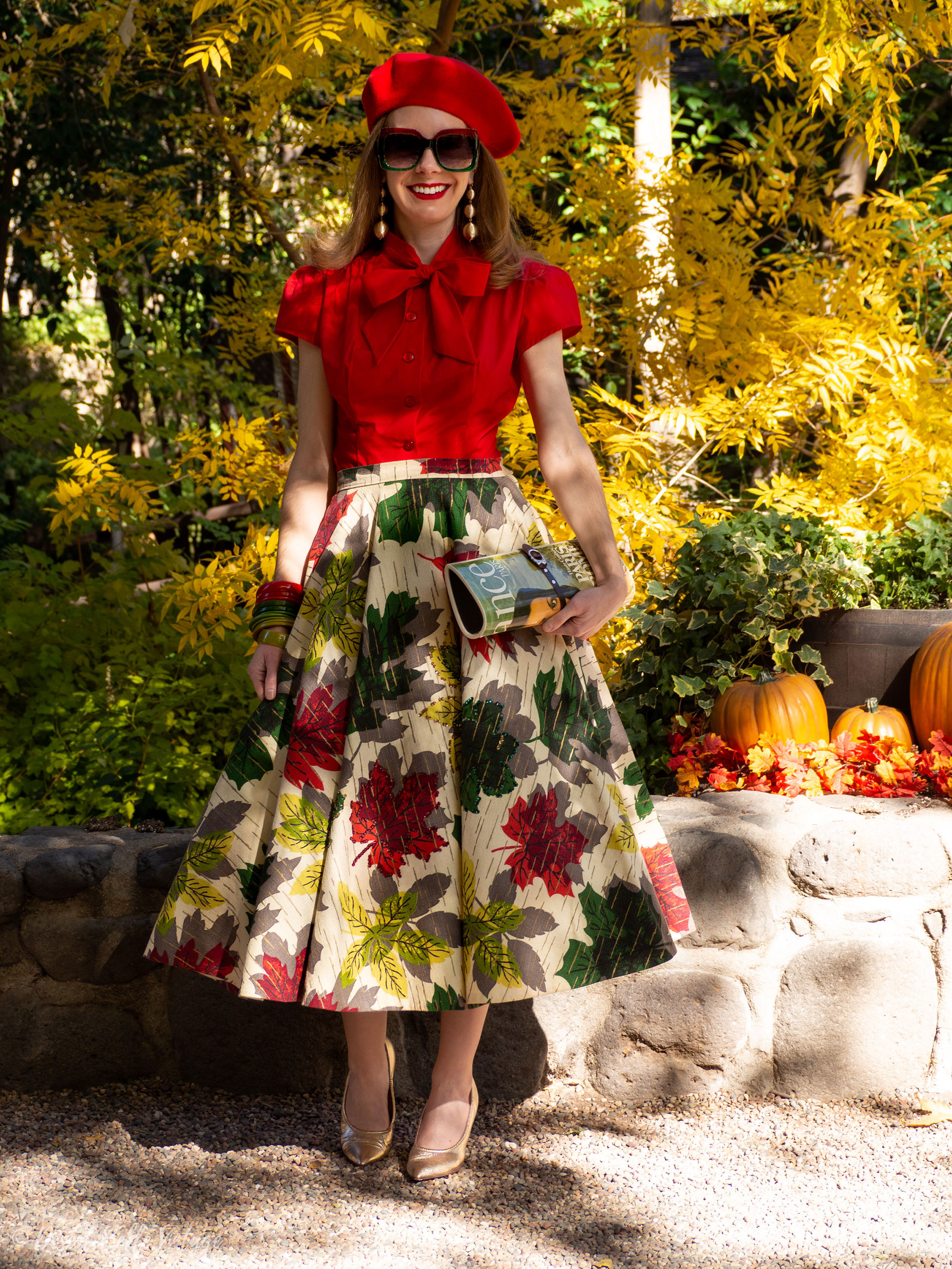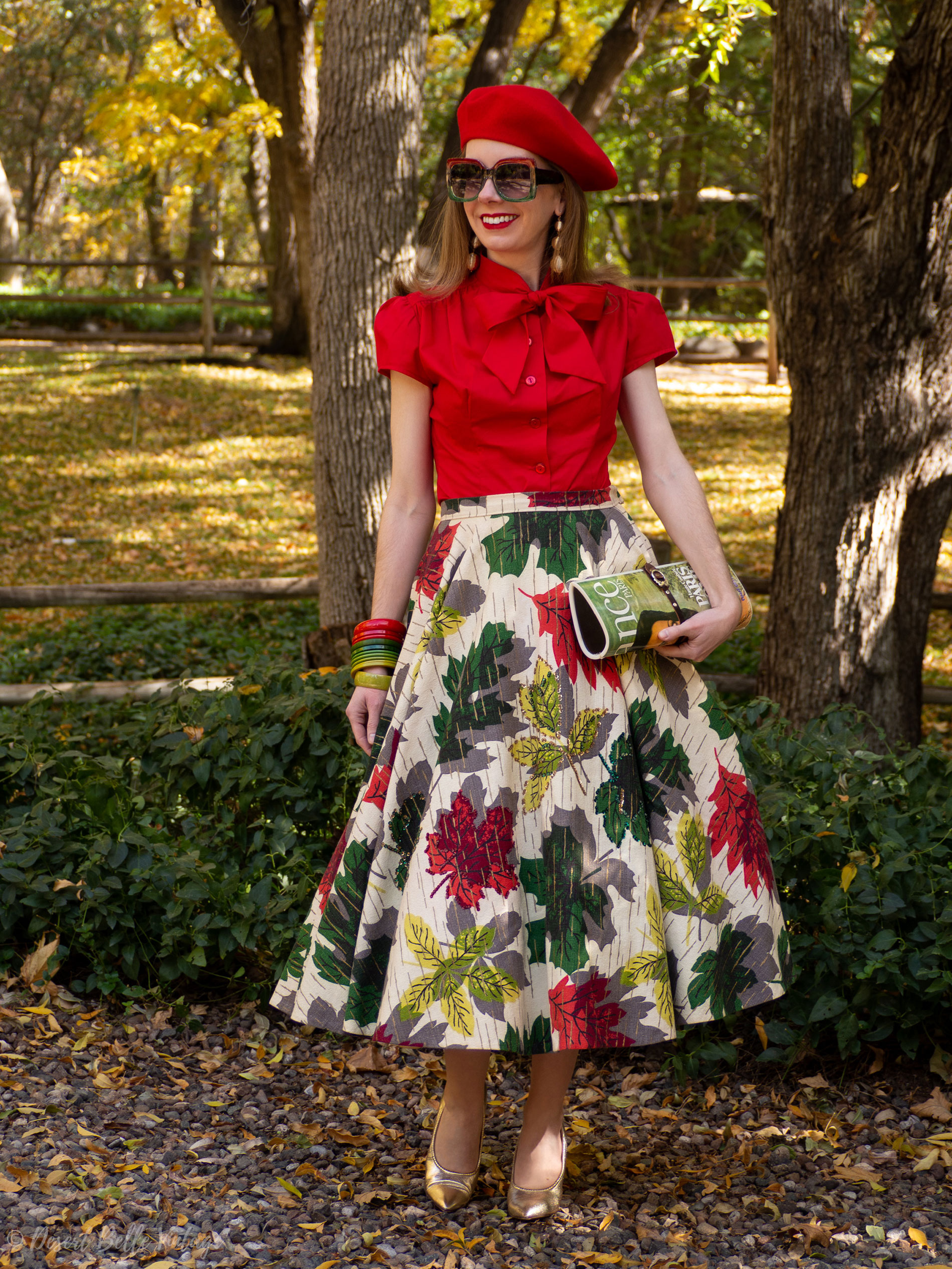 Skirt: Vintage 1950's (Brand / Maker: unknown). Blouse: Heart of Haute. Shoes: Vintage 1950's (Brand: Go Steady with Fiancées). Clutch: Vintage 1970's Elegance Paris Magazine Clutch. Beret: J.Crew (past season). Bangles: Vintage Bakelite. Earrings: Nordstrom BP. (past season).
It is important to note that I am not affiliated, associated, authorized, endorsed by, or in any way officially connected with any of the designers or companies (or any of their subsidiaries or affiliates) featured in this post or anywhere on the Desert Belle Vintage site. This blog contains my opinions and does not reflect the opinions of any featured businesses.