I love red with pink, vintage Victor Costa dresses and Valentine's Day! I decided to combine them all together for one fun February post! Living in Arizona, I am fortunate in February to enjoy occasional days with mild springlike temperatures. One of these warmer days recently presented itself, and I enthusiastically took advantage of the gorgeous weather and stepped out in a Valentine hued vintage 1980's Victor Costa dress.
I Heart Valentine's Day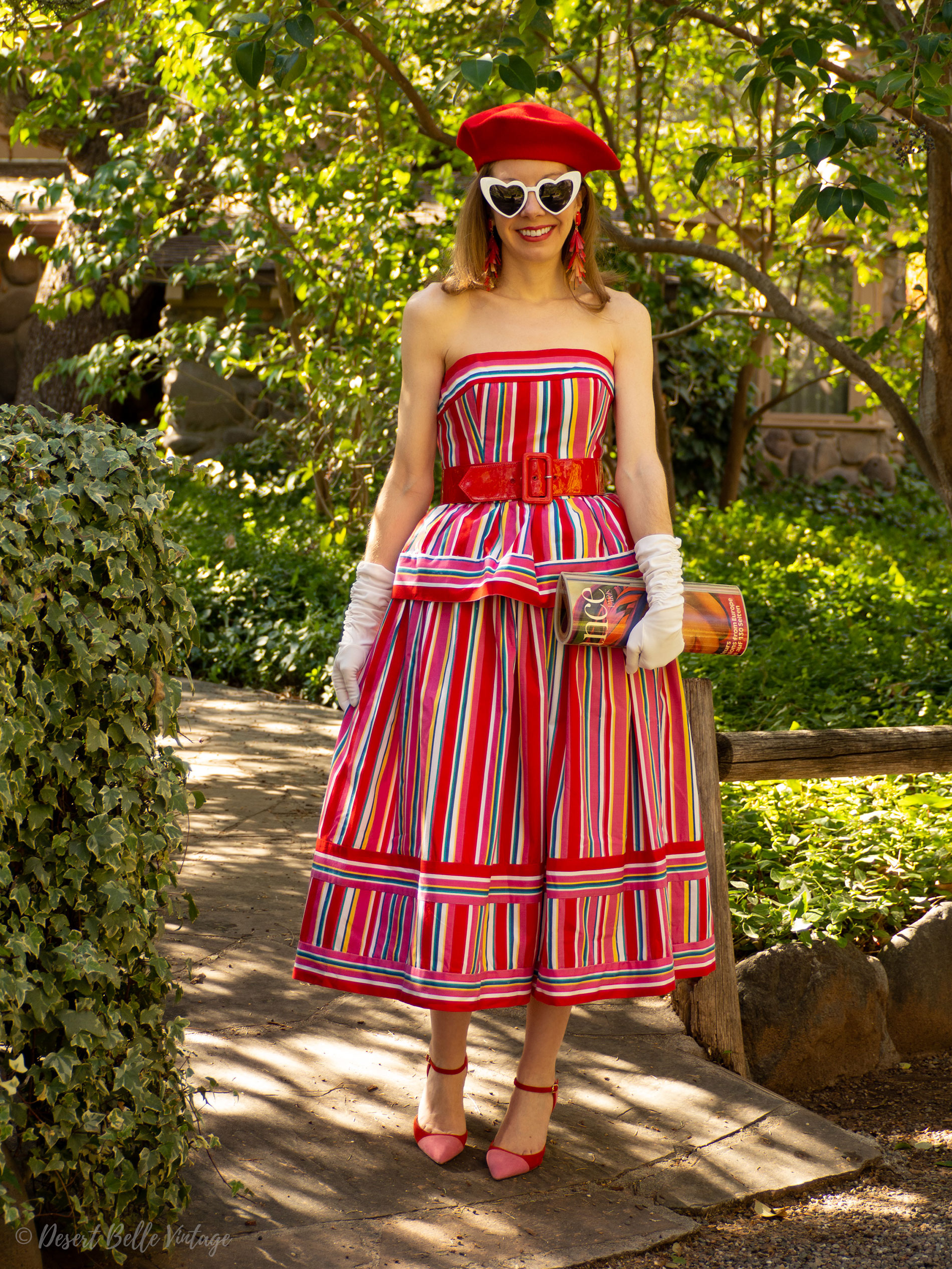 For me, Valentine's Day is a celebration of love in all of its forms. Whether it be the love you have for your spouse, partner, best friend, parent, pet, job, hobbies or all of the above, the love in your life that brings you joy should be commemorated. When I Google the meaning of love, the top two definitions are: "an intense feeling of deep affection," and "a great interest and pleasure in something." Love is essentially the fuel of life. It sparks the fire within us to follow our dreams and live fully. As The Beatles famously sing "All You Need Is Love."
In my life, the week of Valentine's Day is a time dedicated to celebrating the love you feel for all of those you hold dear and your personal life pursuits. Plus, don't forget to pamper and love yourself for the amazing person that you are! Per my beliefs, Valentine's Day is a holiday that should come with no pressure other than saying "I love you" to yourself and those people and interests that are important to you in your life.
Feeling the Love in Vintage Victor Costa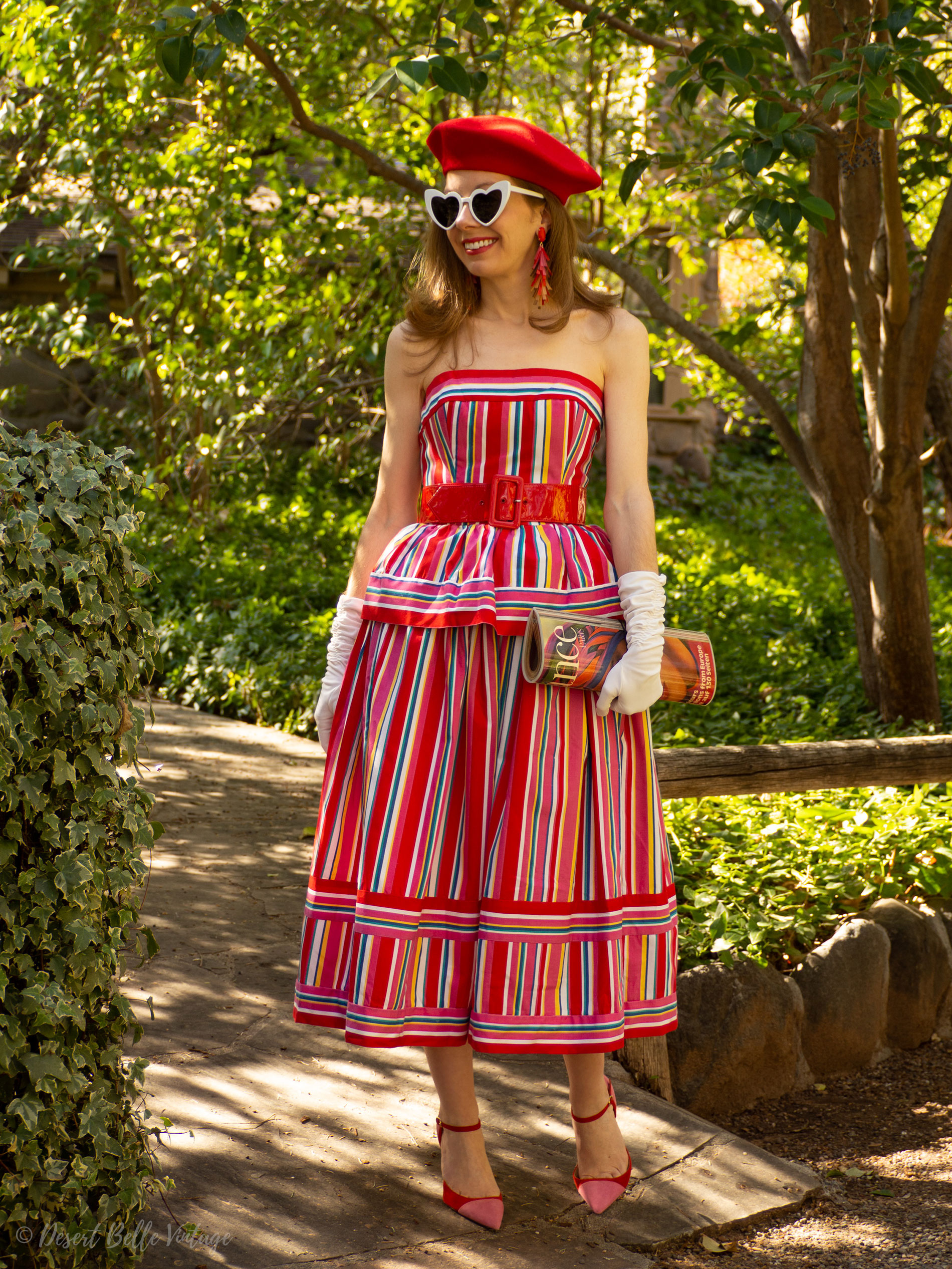 For Valentine's Day, I take time to honor and appreciate my life's passions because the interests that bring me joy and happiness everyday allow me to live a life I love. Vintage is one of those passions. I cannot imagine my life without vintage. I have devoted 20+ years of my life to collecting, wearing, and preserving vintage, and I have loved every minute!
Seeing labels from certain designers always brings a smile to my face when I discover one of their vintage garments in the wild. Victor Costa is one of those designers. I am an avid collector and wearer of vintage Victor Costa garments. I love a closet full of color and outfits with a playful use of fabric and pattern, and vintage Costa garments do not disappoint! Costa utilized striking, eye-catching fabrics and patterns with many of his designs. His outfits are a blast to accessorize due to their colorful palettes and charming constructions.
The dress I am wearing in these pictures is a "Victor Costa" "Saks Fifth Avenue" garment from the 1980s. When I found this dress, it was unworn deadstock with tags! I adore the bright, colorful and happy striped fabric of this dress. The strapless peplum waist design of this dress is one of my favorite Costa silhouettes from the 80s. One made-famous-by-film Victor Costa dress that shares the same strapless peplum waist silhouette as my dress is Charlotte's red and white striped dress from Sex and the City 2.
I wish you a beautiful and love-filled February. Happy Valentine's Day!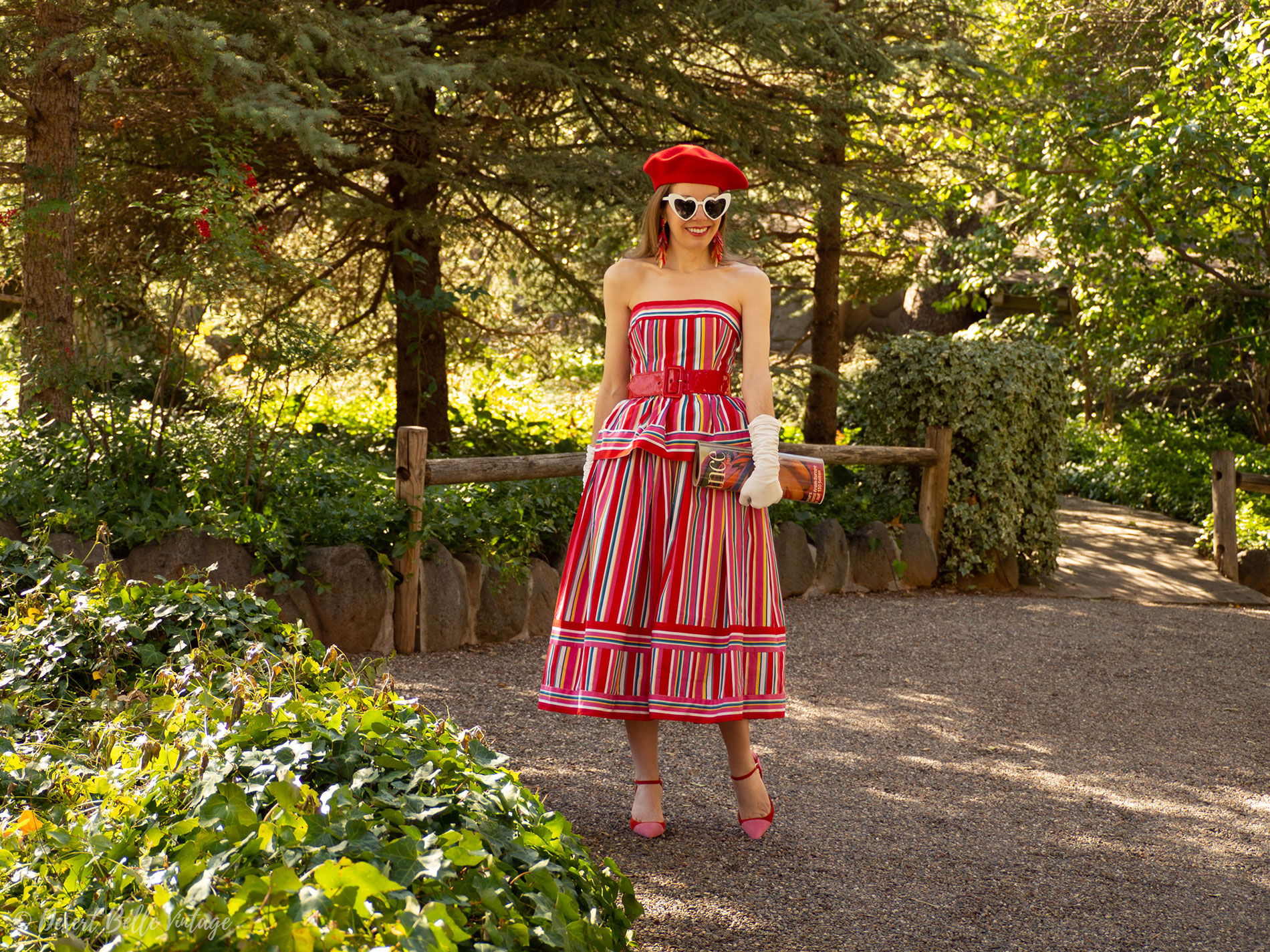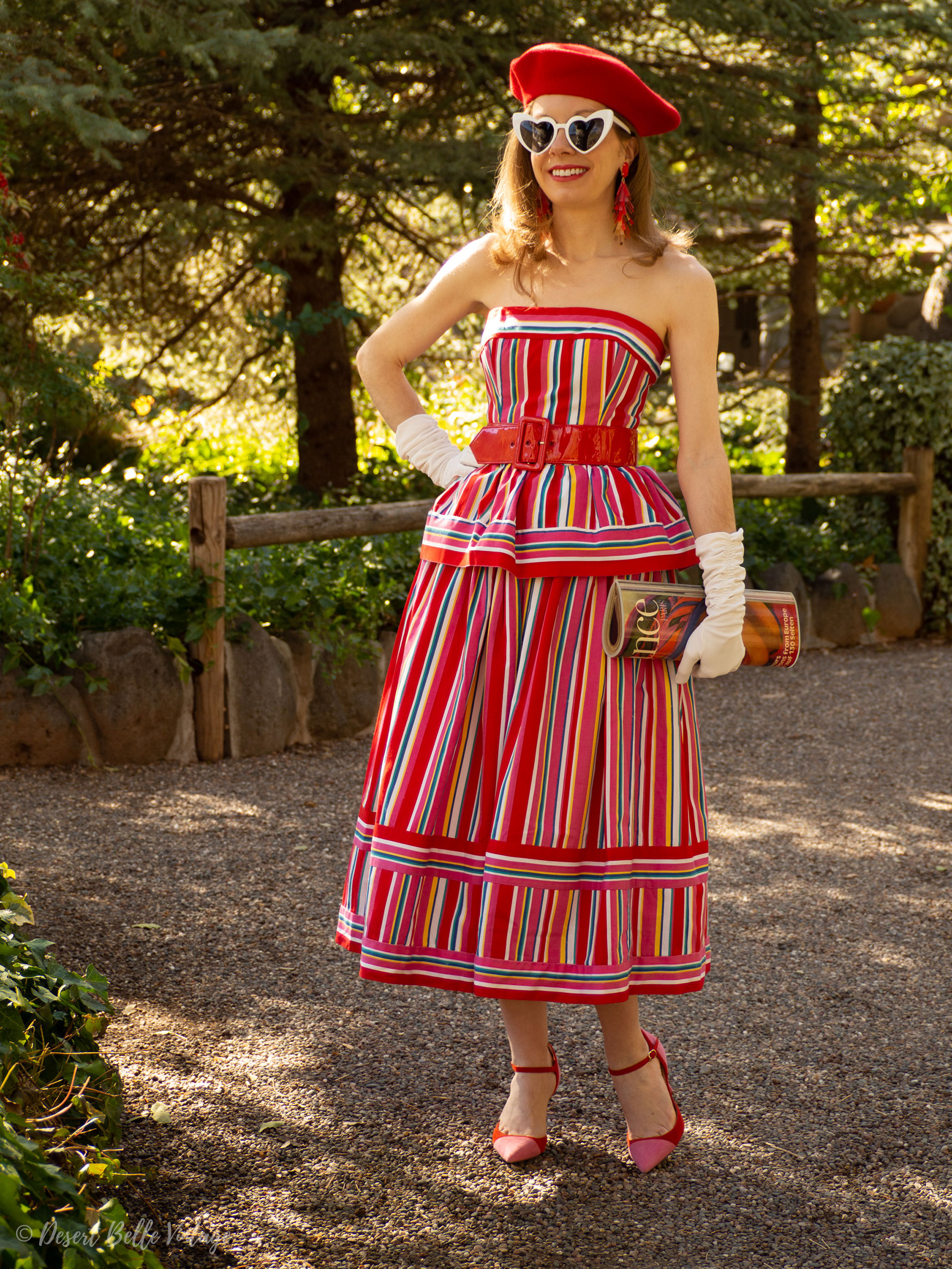 Dress & Belt: Vintage 1980's Victor Costa Saks Fifth Avenue. Shoes: J.Crew (past season). Clutch: Vintage 1970's Elegance Paris Magazine Clutch. Beret: J.Crew (past season). Gloves: Vintage 1950's (Brand: Van Raalte). Earrings: Kendra Scott (past season).
For Further Information on Victor Costa:
I love Victor Costa so much that I have devoted an entire section in "The Style Files" to showcasing my collection of his garments. To view my first post on Victor Costa and learn more about his history as a fashion designer, please click here. The outfit I wore in my first post on Victor Costa was recently featured in Margaret Wilds' new book Wear Vintage Now!: Choose It, Care for It, Style It Your Way. Click here to learn more.
It is important to note that I am not affiliated, associated, authorized, endorsed by, or in any way officially connected with any of the designers or companies (or any of their subsidiaries or affiliates) featured in this post or anywhere on the Desert Belle Vintage site. This blog contains my opinions and does not reflect the opinions of any featured businesses.